After a difficult week in March, Friday night was just going to be the two of us. We just needed some comfort food, but we had no idea what to make. I was very tempted to get some take-out or pack us all in the car for something as simple as Swiss Chalet.
Then I found it.
Girlichef
did it again and right on time! I nearly followed her recipe to the tee and the result was fabulous.
That, some Caeser salad and a movie was the perfect ending for Friday.
print recipe
Creamy Chicken and Noodle Bake
This casserole is pure comfort food.
Ingredients
2 tbsp
canola oil
500g
ground chicken
400ml (1 can)
tomato sauce
1/4 tsp
salt
to taste
pepper
1 package
egg noodles
1/2 cup
sour cream
1-1/4 cup
cottage cheese
1 cup
green onions, sliced
2 cups
extra-old Cheddar cheese, shredded
Instructions
1. Preheat oven to 350-degrees.
2. In a pan, heat the oil and brown the chicken. Add tomato sauce, salt and pepper (freshly ground preferred), stir and let simmer for 15-20 minutes.
3. Boil noodes according to package directions until al dente. Drain and in a separate bowl, mix with the sour cream, cottage cheese. green onions and more pepper.
4. Grease a large casserole dish with pan spray or oil.
5. Spread half of the noodle mixture in the bottom, then add half of the meat mixture and half of the cheddar cheese. Repeat the layers again (noodles, meat and cheese).
6. Top with half of the meat and half of the cheese. Repeat.
7. Bake for 20 minutes, uncovered until cheese has melted.
Details
Prep time:
Cook time:
Total time:
Yield:

1 large casserole dish
Recipes by the Haggis and the Herring: tasty world recipes tested in our kitchen
Try other tasty recipes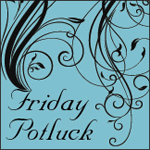 The Hearth and Soul Hop (51) is in the house at a Moderate Life!